Prepared by: Sibesh Desar, Monitoring & Evaluation Officer, CIUD
Centre for Integrated Urban Development (CIUD) with the financial and technical support from WaterAid Nepal and The Coca-Cola Foundation has successfully implemented Groundwater recharge and rainwater harvesting project in the premises of the Rajdal army barrack, Lagankhel Lalitpur.
The project entitled "Rainwater Harvesting and Groundwater Recharge in Lalitpur Metropolitan City: An Integral Process to Address the Increased Water Demand Incorporating Climate Change Adaptation in Urban Water Security" which was started from January 2020 and ends at February 2021, officially announced completion of the all the project activities with project handover program organized on 28 February 2021 at the Rajdal army barrack meeting Hall.
Project had constructed 51 groundwater recharge systems that includes filtration chamber and recharge wells. Similarly, project had also completed construction of 3 desilting basins, 1 rain garden, 290 meters of surface drainage work and gutter management of two kitchens.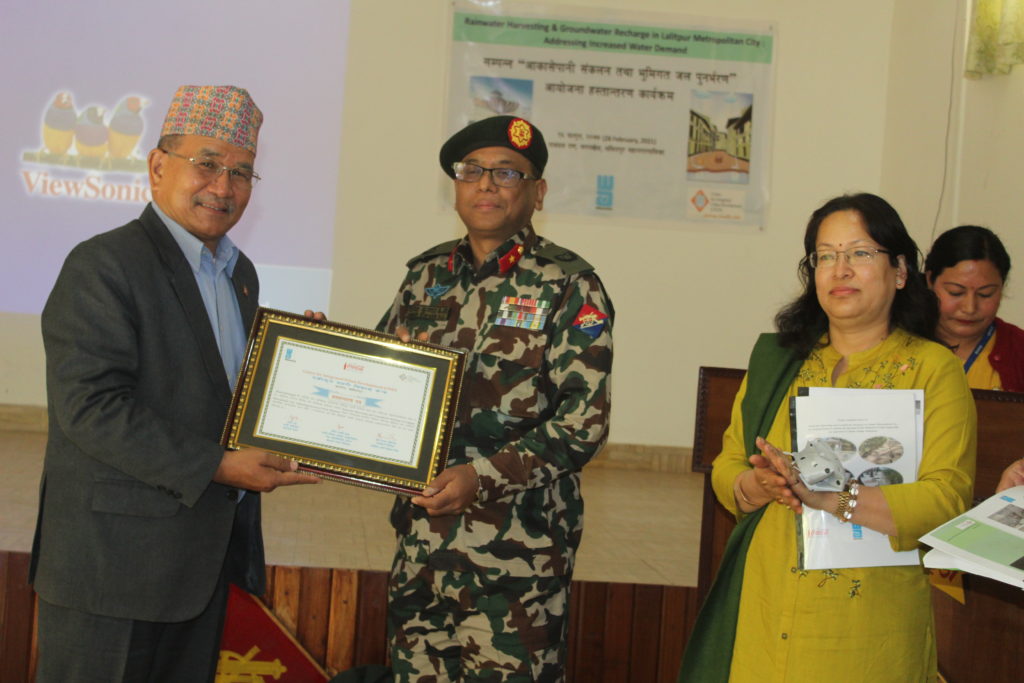 Mayor of LMC Mr. Chiribabu Maharjan hand over the Project completion certificate to General Mr. Dinesh Kuamr K.C
Chief guest of the program Mr. Chiribabu Maharjan, Mayor of the LMC handed over the handover certificate of the project to the General, Mr. Dinesh Kumar KC of the Rajdal Army Barrack. Similarly, Chairperson of the CIUD Ms. Prof. Dr. Sangita Singh handed over the Book of inventory, Project completion report and the Manual of operation and Maintenance to the Rajdal Army Barrack.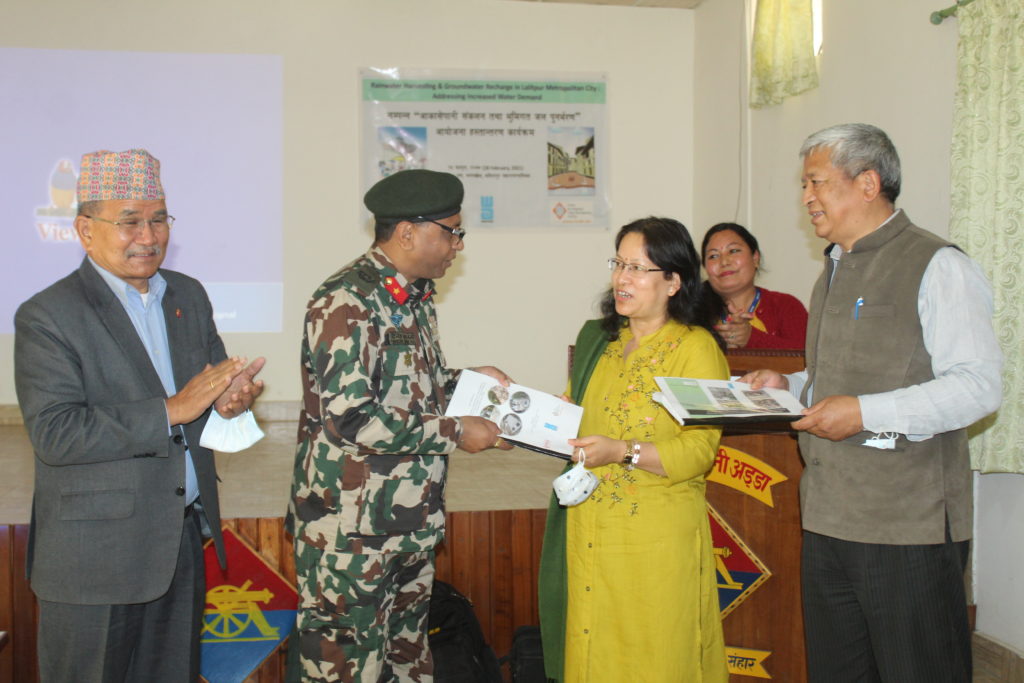 Chairperson of the CIUD Ms. Prof. Dr. Sangita Singh hand over the Project completion report and Inventory of structures constructed in the Rajdal Army Barrack, Lagankhel
Rajdal Army Barrack also handover the letter of appreciation to the partner organizations like WaterAid Nepal, and Centre for Integrated Urban Development (CIUD)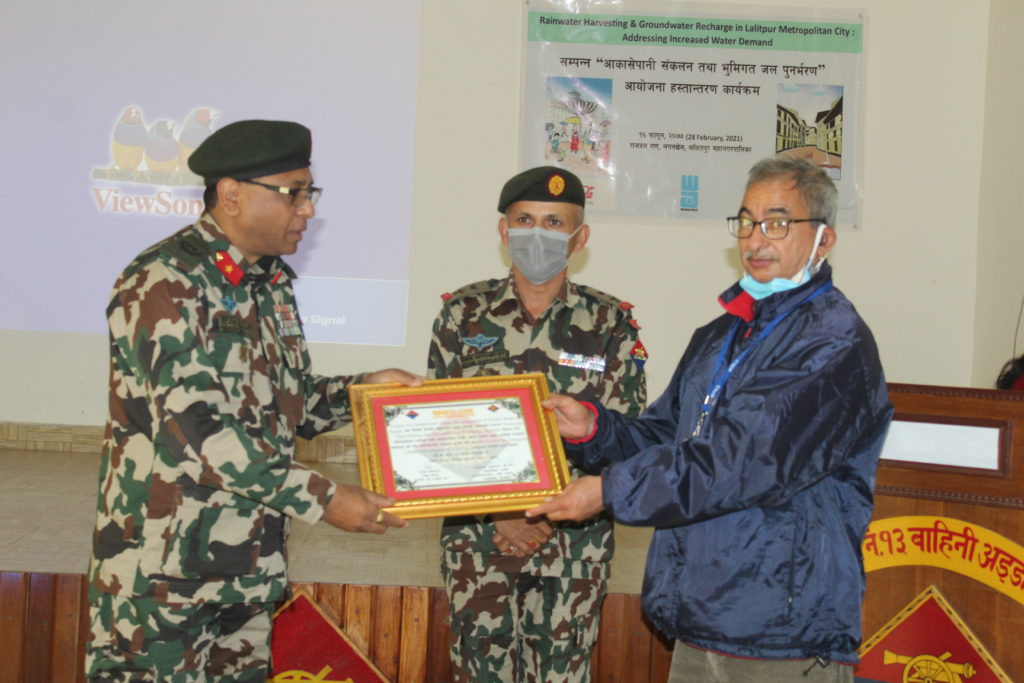 Mr. Drona prasad Koirala Executive Director to the CIUD receiving certificate of appreciation from the Rajdal Army Barrack Nepal, Lagankhel